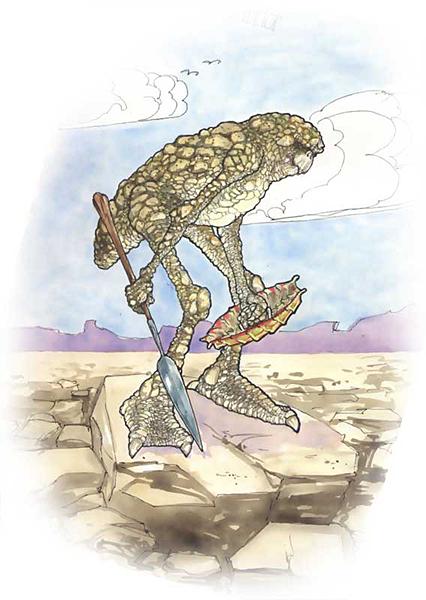 Warrior of the Sand People
This is one of the critters from my fantasy roleplaying campaign. I did it for two reasons:
to save wear and tear on my tongue describing them, and
because I felt like it.
I like to have lots of visual resources around when I'm GMing, so that everyone has much the same idea of what the world's like without my having to spend most of the evening describing background stuff in minute detail.