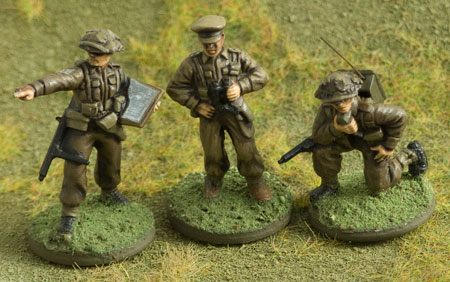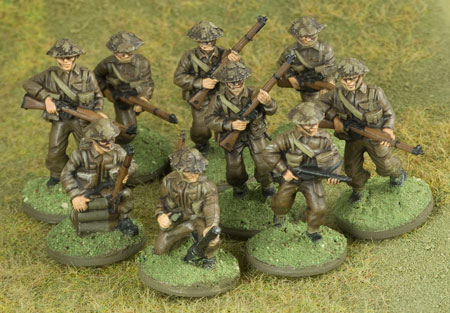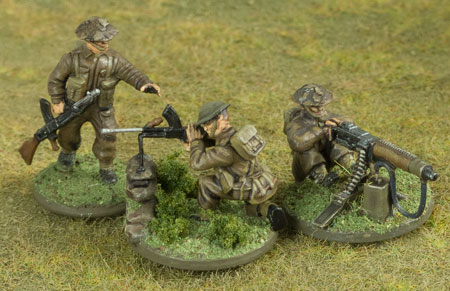 WWII British Infantry c.1944
Manufacturer: Valiant
Genre: 20mm WWII
Comments: I really like these plastic figures by Valiant. They're a little larger and chunkier than most 20mm plastics, which I like in a wargames figure, and they're made of a hardish plastic that is a lot easier to paint and convert than the soft polyethylene used by manufacturers like Airfix or Esci.
These have been painted with Vallejo acrylics and GW Devlan Mud wash. They paint up very quickly and easily to an acceptable tabletop standard; these aren't going to win any modelling competitions, but at arm's length on the table they look pretty good.
They're also a breeze to base. I glue them to washers, which gives the figures a bit of weight and stability, and then use a small soldering iron to melt the plastic of their bases around their feet — instant groundwork without the need to mess around with fillers or what-not.