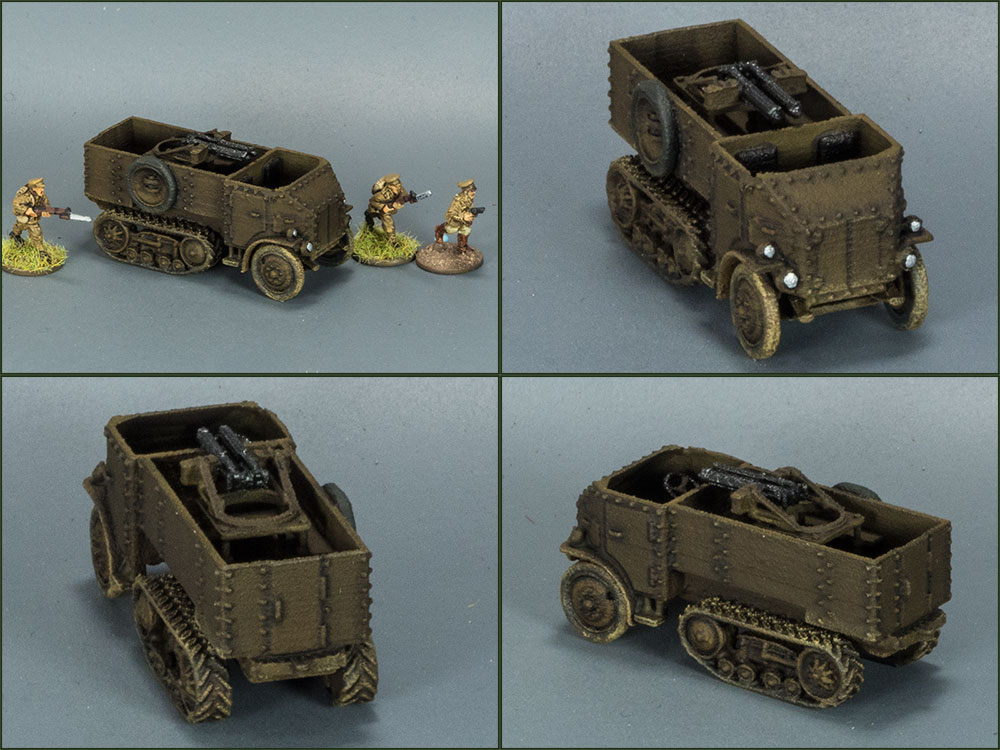 Burford-Kegresse MG Carrier
Manufacturer: Fitz (3d print)
Genre: Interwar 15mm
Comments: This is my 3d-printed Burford-Kegresse MG carrier in 1/100 (15mm) scale, printed in WSF nylon.

It was an interwar British vehicle that mounted a pair of Vickers guns on an adapted aerial Scarff mount. I don't believe any made it into service in WWII; the Kegresse track system was thoroughly obsolete by then.

It's available for sale in 1/100 (15mm) scale at http://shpws.me/MiBM, and also in 1/72 (20mm) and 1/56 (28mm) scales.

I really need to get some crew figures to populate some of these models.