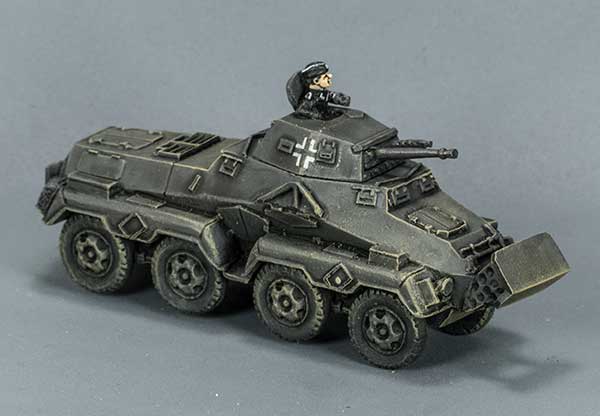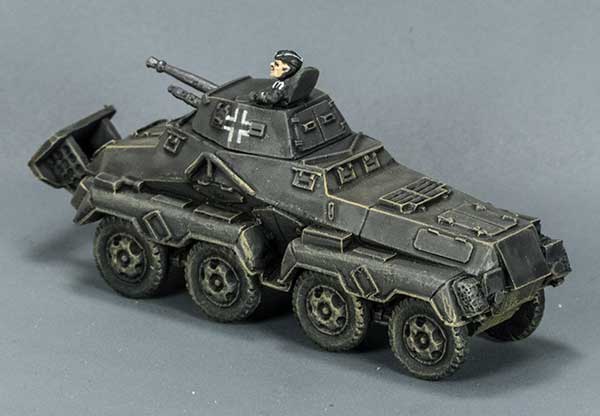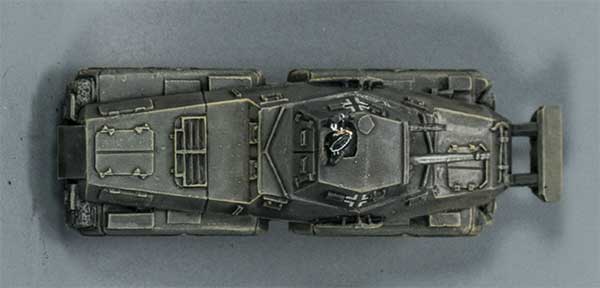 SdKfz 231 8-rad
Manufacturer: Battlefront
Genre: 15mm WWII
Comments: This is a 1:100 scale resin and pewter model from Battlefront, from their WWII Flames of War range.

It's the German SdKfz 231 heavy armoured car, the 8-wheeled replacement for the 6-wheeled version of the same designation.

I've had the model hanging about, unbuilt, for a few years now, and I thought it was about time I got it on to the wargames table.

I suspect that, for the 1939-40 period I'm primarily interested in, that the crewman should be wearing the big beret rather than the side-cap, but I shall let that pass since I can't be faffed getting out the Green Stuff to make him a new hat.