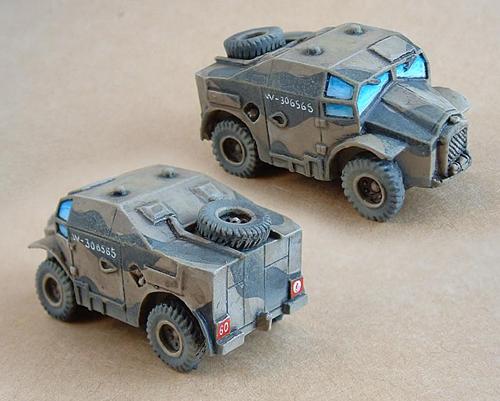 Quad Tractor
Manufacturer: Battlefront
Genre: WW2 Wargaming
Comments: I've painted this Quad 25-pounder gun tractor for the North African theatre, though the model itself is more suitable for the European theatre of operations. The North African quads tended to be less enclosed than this one, with larger windows and a semi-open roof.
I've yet to find a really suitable method of painting the windows on these solid resin models. I'm not particularly happy with the method I've used here, but it will have to do until I can come up with something better.
Another thing: I should have remembered to paint the serial and divisional markings before I oversprayed it with the dust weathering. Hey-ho, live and learn.