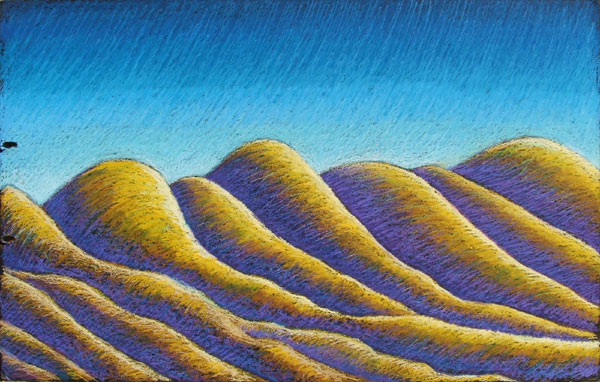 Golden Hills
I made this picture for no particular reason except that I had nothing much else to be doing right at that moment. I quite like it, though it could maybe do with having some focal point added — maybe a silhoutted guy on a penny-farthing riding across the hill crests. Or a tree. Or something.
The black blodge on the left hand side is a hole — the card I used was once the cover of a ring-binder, an old photo album that I made years ago and recently disassembled.
Notice the eery resemblance of the hills to a bunch of parsnips laid out on a bench ready to be chopped up and roasted. Mmmmm, delicious.