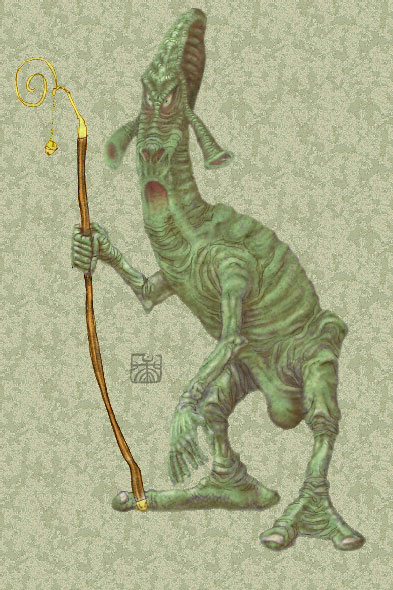 Hierarch of the Swamp-People
Yet another critter for my fantasy roleplaying campaign.

I haven't worked out all the details of the Swamp-People culture just yet, but no doubt I'll get around to it one of these fine days when I should be doing some real work. About all I know about them just at the moment is that they're amphibious, and that they live in partially submerged lodges like beavers. They have a clan-based tribal society, and they're omnivorous. The Hierarchs are the clan shaman-chiefs, and handle the tribe's interaction with the local swamp-gods and spirits.