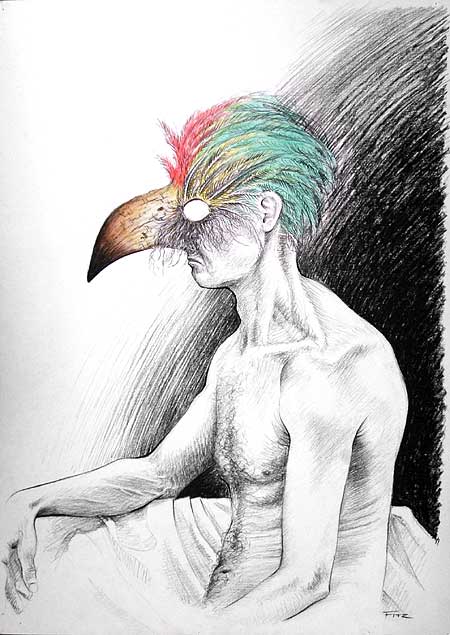 Bird Mask
This is a figure-drawing exercise I did some time in 2005.
I recently borrowed a friend's Fuji FinePix 6500fd digital camera, testing it with a view to getting one myself, and this drawing is one of the test subjects I used. I've never had a lot of success using digital cameras as reprographic tools, but this particular camera looks as though it might have potential at a bargain price.
(The camera I really want would cost me about six times as much, maybe more, so it will have to wait until I'm a lot richer).