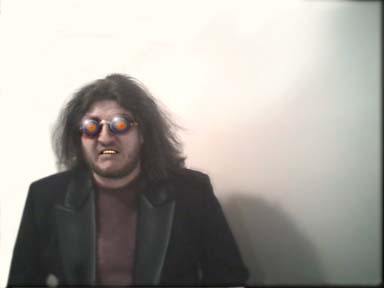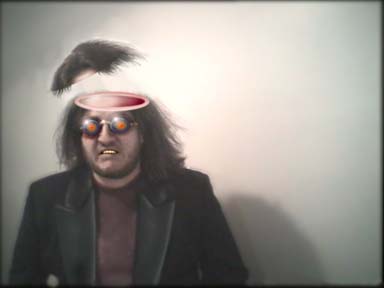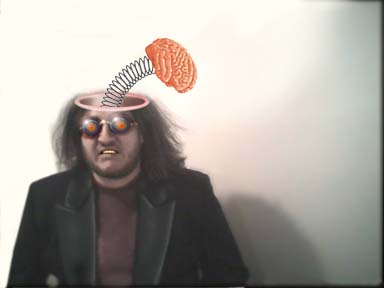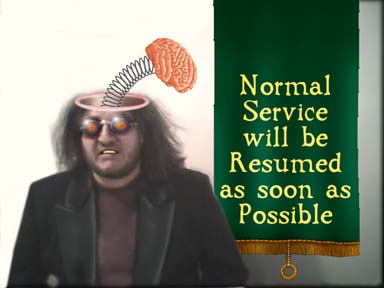 The Exploding Brain of JSR
These are four frames from a short animation I did for JSR's Internet show on a now-defunct local music TV channel. The station was ruthlessly stolen away by Christians before I got this space-filler to air, and turned into a saccharine-dripping 'family' station showing the sorts of films that are always described as 'heart-warming'. Bleeuch. Now it's even worse, consisting of non-stop American televangelists.
I still have a very crude little .fli of the animation (sans sound) somewhere, but the actual broadcast-quality piece has disappeared somewhere into the aether. I guess I could rebuild it, since I still have the crucial frames in layered .psd format, but really I can't be bothered.
If you really want to see it move and jiggle with full Sound-O-Rama ambience, there's a Flash version here.